DAY 23: ENTERTAINMENT – ACTING THE PART – A COLLECTION OF FILM AND TELEVISION ACTORS DIRECTORS AND PRODUCERS.
Black is beautiful, don't you agree. I sure do. Just like all other areas that we have covered in our Black history anthology, the marginalization of African Americans by small-minded bigots clinging to their unfounded racial superiority mindset delayed their involvement.
With the motion picture industry's development, people scrambled to the movie theatres to see their favorite actors and actresses on the big screen. Initially, during the Jim Crowe era, Blacks were limited to inferior comedic roles that were condescending and lacked substance. In the coming decades, television sets became an integral part of every household. Marketers and producers began to realize the key to getting product and service advertisements in front of their target demographic was contingent on programming geared towards that particular group. As Blacks developed into a strong consumer base, more and more Black programs, actors, and actresses began to grace our screens.
To me, there was nothing more attractive–Growing up as a young Black man in the 60s and 70s–than seeing Black people in movies and on television. Not only was I was enamored with Black beauty, but also the underlying premise that they had overcome. After all, if Black people were on television and movie screens, then they must have arrived. Of course, I say this sarcastically. Although insightful, this type of assessment should not be used as a holistic barometer for Black progression.
However, Gill Scott Heron once said, "The revolution will not be televised," suggesting that TV was a mechanism to put you to sleep–or keep you distracted–while real life was passing you by right outside your reach. Nevertheless, I was infatuated with Black Actresses such as Lena Horne, Pam Grier, and Diane Carrol. And although Scott's message was ringing in my ears, I couldn't take my eyes off these Black goddesses strutting across the screen. Ossie Davis, Ruby Dee, Sidney Portier, and Cicely Tyson demonstrated that Blacks could fulfill more complex and substantial roles.
Inspired by Black renaissance artists such as thespian Paul Robeson and actress Blanche Dunn, African American's honed their craft and began to receive awards for their performances. Without context and balance, you could take Scott's comments to mean that nothing of any substance can come out of the artistry of acting and theatrical performance. But over the years, we have seen first hand the creative genius of playwrights like August Wilson, actresses like Viola Davis, and gifted character actors such as Forrest Whitaker take this skill to a whole new dimension. Hollywood was not kind to Black people initially, either through participation or portrayal,
#LetTheTruthBeTold. African Americans have successfully fought to change the narrative. Now some Blacks are among the highest-paid actors and actresses in the industry. Over the next few days, we choose to celebrate all of those who made it possible by standing on the shoulders of their ancestors, demonstrating that unwavering determination and drive to overcome all obstacles and be that Black Genius. #LetTheTruthBeTold.
We have chosen to celebrate a select few Hip-Hop pioneers and artist from the latter half of the 20th century for their determination to change the perception of Black peoples contributions and thus change the landscape and future of our country. Today we honor their genius. We must not let their efforts be forgotten or let others bask in the credit of their achievements. Today we change the narrative. #LET THE TRUTH BE TOLD.
"Early Years"
FIRST BLACK ACTORS AND PERFORMERS OF THE 20TH CENTURY
"Birth of Black Theatre"
Although this important building was finally torn down just four years ago, cherished memories of The Lafayette Theatre are still fresh in the minds of many people. Activities housed at the building left an indelible mark on the culture of Harlem in the 20th Century. Located at 132nd Street and 7th Avenue, the 1,500-seat two-story theater was known locally as "the House Beautiful." From its opening in 1912 through 1951 when it was converted into a church, and finally in the 1960s before it was damaged in a fire, this one performance space was an essential stage for African Americans who wished to make a contribution to American theatre. For an all-too-brief period of time, they did.
The Lafayette Theater was the first major theater to desegregate in New York selling tickets on the main floor to African Americans and whites, alike. It changed it's original segregated policy just a year after opening. Home to one of the best-known Black acting company – The Lafayette Players – it was a training ground and showcase for artists that would later move onto Broadway as well as films. Originally established at the rival Lincoln Theatre as The Anita Bush Players, actress Bush sold the company in 1916 to the theater in 1916 to erase debts that had been incurred. The group's name was changed to the Lafayette Players with Bush's consent although she remained a member until 1920. Within the first year, Bush organized four new groups of Lafayette Players in other cities for her circuit tour.
INSEPARABLE PIONEERS OSSIE DAVIS AND RUBY DEE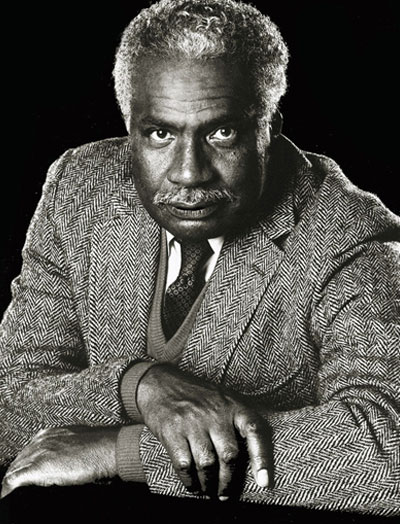 Married theatrical performers, directors and performance artists, Ossie Davis and Ruby Dee were the recipients of the 2000 Screen Actors Guild Life Achievement Award
A veteran actor, playwright and film director, Ossie Davis, grew up in Waycross, Georgia and attended Howard University for three years before leaving to pursue an acting career in New York City with the Rose McClendon Players (1941-1942). Within a year he was inducted into the military (1942). While stationed in Liberia in the Medical Corps and Special Services, he wrote several musicals. Upon his return to civilian service in 1945, he landed a role on Broadway in Jeb giving a performance that launched his professional career. He also met fellow performer Ruby Dee, his future wife and lifetime mate of over 50 years. Davis and Dee became legendary for their involvement in theatre and civil rights and for their contribution to the American stage, television, and film industry. In black theatre circles, they became known affectionately as "the first couple of black theatre." Davis and Dee worked together as actors on stage, screen, television (often appearing in the same shows), hosted television shows, starred in Broadway plays, and had fulfilling film careers. For five years they had their own radio series, Ossie Davis and Ruby Dee Hour.
Ossie Davis was also a playwright and director. His best-known play, Purlie Victorious (1961), was a satire on black and white stereotypes in the South. Among the other plays Davis wrote were Alice in Wonder, a drama in one act (1952). Set in the 1950s during McCarthyism, an African American television actor is asked to testify before a congressional committee. A year later Alice was expanded into a three-act version entitled The Big Deal.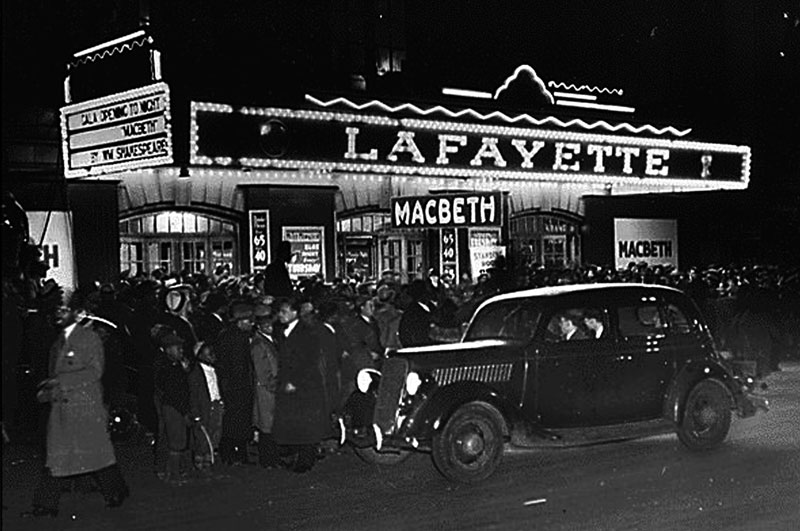 Broadway performer and film actress, Ruby Dee was born Ruby Ann Wallace in Cleveland, Ohio on October 27, 1924 to Gladys Hightower and Marshall Edward Wallace. Her mother was a domestic and her father worked as a cook, waiter, and porter. After her mother left the family, Dee's father married Emma Amelia Benson, a schoolteacher.
Desperate for better job opportunities, the family moved to New York City, New York, and settled in Harlem. Determined not to allow their children fall victim to drugs, crime, and other vices of urban life, the parents introduced Dee and her siblings to the arts, including music and literature. Young Ruby became a passionate student of poetry and as a teenager began submitting poetry to The Amsterdam News.
Ruby Wallace attended the academically rigorous Hunter High School and while there decided to pursue an acting career. After graduating from Hunter High in 1940, she enrolled in Hunter College, graduating with a degree in French and Spanish in 1944. While at Hunter College, she became a member of Delta Sigma Theta Sorority and married blues singer Frankie Dee. The couple soon divorced but Dee kept the last name and made it her career name.
Dee's first major role came in 1946 when she took the title role in the American Negro Theatre Broadway production of Anna Lucasta. It was during the production that she met her future husband Ossie Davis. The couple married in 1948 and had three children, Guy, Davis and Nora Day.
"Black Genius At Work"
LORRAINE HANSBERRY AND SIDNEY PORTIER.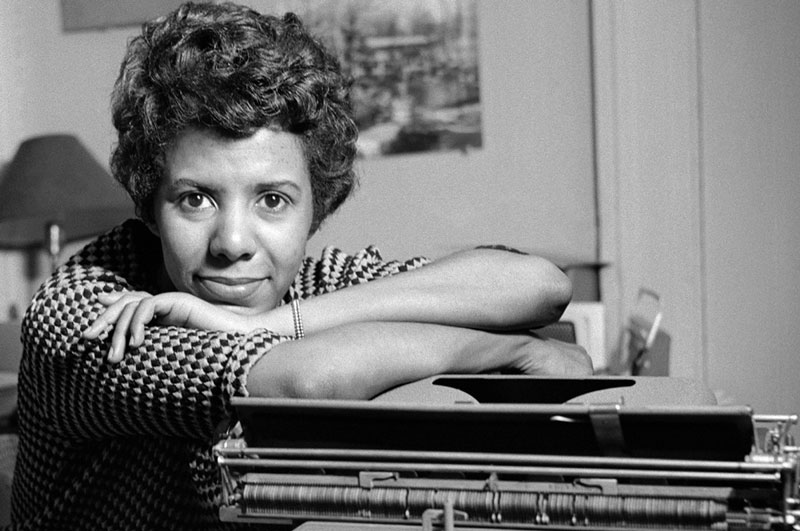 I can't think of anything that people do where conflict is born that isn't dramatically interesting

LORRAINE HANSBERRY
LISTEN TO INTERVIEW OF LORRAINE HANSBERRY | WATCH PICTORIAL BIOGRAPHY
Lorraine Hansberry was one of the most significant and influential playwrights of the 20th Century. Her landmark play A Raisin in the Sun, which opened at the Ethel Barrymore Theatre in New York City, New York in 1959, was the first play written by an African American woman to be produced on Broadway. Hansberry's account of the struggles of an urban black family was an overnight success, running some 530 performances, and winning a New York Drama Critics Circle Award. It was also earned four Tony Award nominations–Best Play, Director, Actress and Actor. It is generally credited with breaking down the racial barriers to Broadway and ushering in a new era of opportunity for black women playwrights. The play was made into a movie in 1961, with Sidney Poitier and Claudia McNeil reprising their roles and Ms. Hansberry writing the screenplay.
Hansberry was a native of Chicago, Illinois who received her early education at the University of Wisconsin, Roosevelt University, and the New School for Social Research. Her second play The Sign in Sidney Brustein's Window, opened in 1964 and closed after 100 performances in January of 1965, the same day Ms. Hansberry died. Her former husband, Robert Nemiroff, was named executor of the estate, and edited, published and sometimes produced her unfinished manuscripts. These include Les Blancs, The Drinking Gourd, What Use Are The Flowers? and To Be Young, Gifted and Black. In 1973, Mr. Nemiroff adapted A Raisin in the Sun into a musical that ran on Broadway for three years. Lorraine Hansberry lived a short but remarkable life. Her place is assured in the Playwright's Hall of Fame.
I always wanted to be someone better the next day than I was the day before

Sidney portier
Award winning actor, director, and author, Sidney Poitier broke racial barriers and stereotyping in the film industry to become the leading African American male actor of the 20th Century. In a career that spanned 57 years, Poitier was a featured performer or starred in 48 films and directed six.
Sidney Poitier was born on February 20, 1927 in Miami, Florida to Bahamian parents, Evelyn Outten Poitier and Reginald James Poitier who traveled from their farm on Cat Island, the Bahamas to Miami to sell their produce. Although he was born in Florida he spent his childhood in The Bahamas on Cat Island, an island with a population of 4,000 and no electricity. At the age of 15 Poitier was shipped off to Miami to live with his older brother. Two years later Poitier moved to New York City, New York where without job or prospects he was arrested for vagrancy and thrown out of his apartment for not paying his rent. After this brush with the law Poitier joined the US Army in 1945.
After two years in the Army, Poitier decided on an impulse to audition at the American Negro Theatre. Although he was initially rejected, Poitier was now determined to become an actor. He worked on getting rid of his Bahamian accent and improving his theatre performance for six months. On his second audition he was accepted into the American Negro Theater Company.
"Black Thespian"
LISTEN TO KRS ONE 40 YEARS OF HIP HOP LECTURE | LISTEN TO DJ FLOWER S MUSIC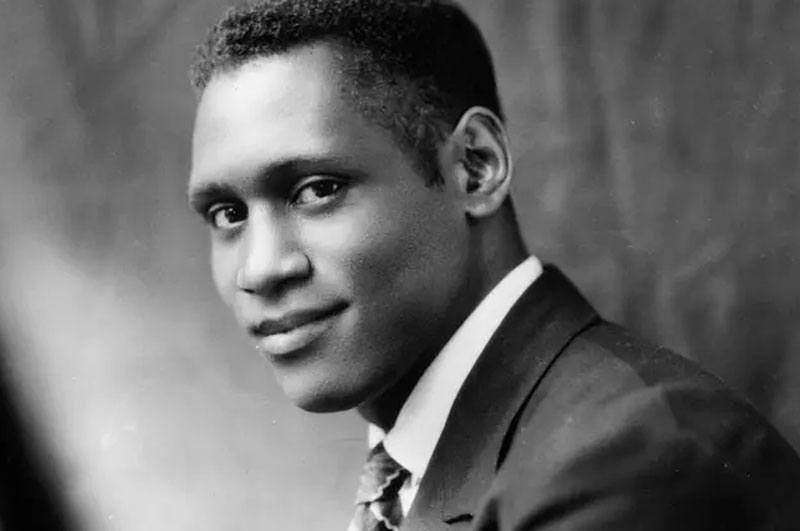 The answer to injustice is not to silence the critic but to end the injustice

Paul robeson
Paul Robeson is best known as a world famous athlete, singer, actor, and advocate for the human rights of people throughout the world. Over the course of his career Robeson combined all of these activities into a lifelong quest for racial justice. He used his deep baritone voice to communicate the problems and progress associated with black culture and community, and to assist the labor and social movements of his time. He sang for multiracial and multiethnic peace and justice in twenty-five languages throughout the United States, Europe, and Africa.
Robeson was born in Princeton, New Jersey on April 9, 1898, to Reverend William Drew Robeson, the pastor of Princeton's Witherspoon Street Presbyterian Church, and Maria Louisa Bustill Robeson. His mother was from a prominent local mixed-race family and his father was a former slave who escaped from a plantation before the Civil War. Robeson was the youngest of four children.
Robeson's mother died when he was six and his father struggled to care for the two youngest children. By 1912 the family had moved to Somerville, New Jersey where the young Robeson already was a standout athlete and stage performer. He also preached in his father's church.
"Notable Trendsetters"
ETHAL WATERS AND LENA HORNE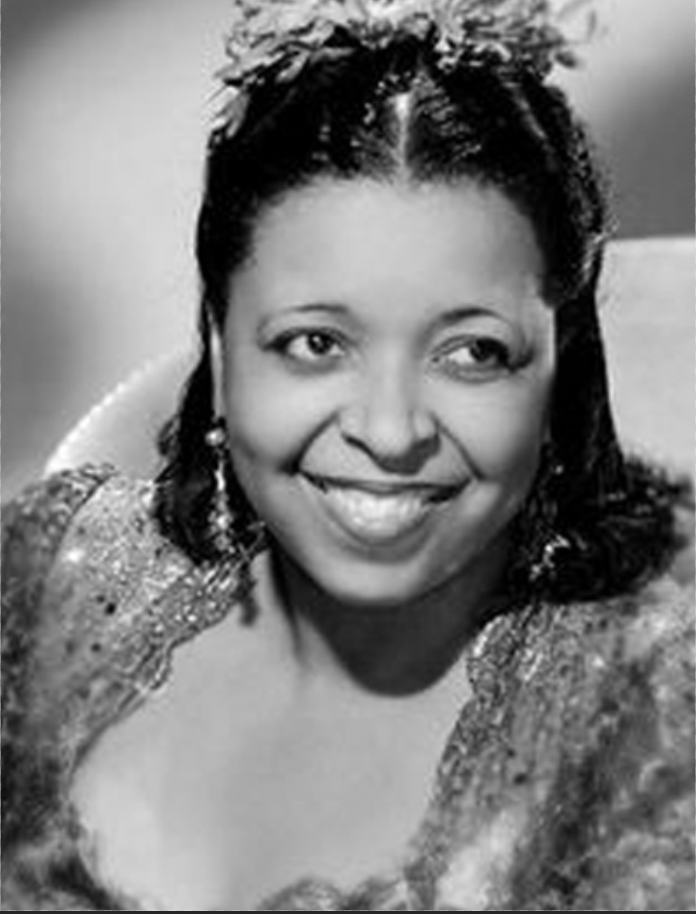 In 1950, Ethel Waters was the first black American performer to star in her own regular television show, Beulah, but it was the 1961 role in the "Good Night, Sweet Blues" episode of the television series Route 66 that earned her an Emmy award. She was the first black so honored. Acting was a second career after singing in four different genres—jazz, blues, pop, and gospel. She performed on Broadway stages, the first black to receive top billing with white stars. And finally, she claimed leading roles in Hollywood films, earning an Academy Award nomination for the film Pinky.
Born on October 31, 1896, Waters won a talent contest as a teenager and began to sing around the Philadelphia area after growing up in Chester, Pennsylvania, where she sang in the church choir, and worked as a domestic. Her first professional tour, with the Black Swan Troubadours, taught her to incorporate excitement and versatility in her vaudeville act. Her divine discontent with just jazz and the blues propelled her into acting. In 1938, she gave a recital at Carnegie Hall and then began to appear in dramatic roles. She performed in Cabin in the Sky in 1943 and followed that film with more than ten others along with a treasure trove of classic songs including "Am I Blue?", "Memories of You," "Stormy Weather," "Porgy," "Georgia on My Mind," and "I Can't Give You Anything but Love."
Lena Horne was a major 20th Century entertainer. Born in Brooklyn, New York into an upper middle class black family on June 30, 1917, Horne battled racial injustice throughout her career. Despite her obstacles she became one of the most well known African American performers of the 20th Century, achieving fame as a singer and actor.
Horne's legendary career began in 1933 when at 16 she was hired to perform in the renowned Cotton Club in Harlem. There she was surrounded by up in coming jazz legends including Billie Holiday, Teddy Wilson and Duke Ellington. For the next five years, Horne performed in several night clubs, on Broadway, and toured with the Charlie Barnett swing band as a singer. Barnett's band was white thus allowing Horne to become one of the first African American star performers who developed an appeal across American racial boundaries.
In 1938, Horne moved to Hollywood, California where she was cast in several movies. Years later Horne recalled, "In every other film I just sang a song or two; the scenes could be cut out when they were sent to local distributors in the South. Unfortunately, I didn't get much of a chance to act."
"Playwrites Influencers"
JAMES BALDWIN AND LANGSTON HUGHES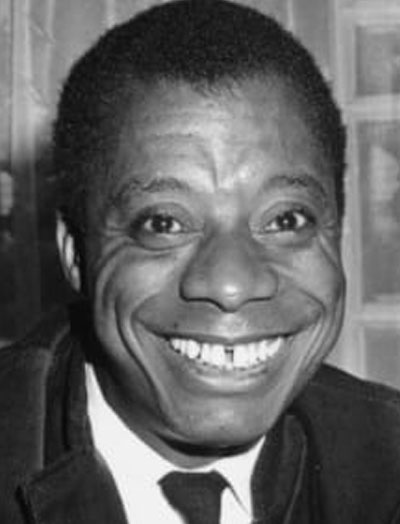 James Baldwin was an essayist, playwright, novelist and voice of the American civil rights movement known for works including 'Notes of a Native Son,' 'The Fire Next Time' and 'Go Tell It on the Mountain.'
Baldwin's Early Life
Writer and playwright James Baldwin was born on August 2, 1924, in Harlem, New York. One of the 20th century's greatest writers, Baldwin broke new literary ground with the exploration of racial and social issues in his many works. He was especially known for his essays on the Black experience in America.
Baldwin was born to a young single mother, Emma Jones, at Harlem Hospital. She reportedly never told him the name of his biological father. Jones married a Baptist minister named David Baldwin when James was about three years old.
Despite their strained relationship, Baldwin followed in his stepfather's footsteps — who he always referred to as his father — during his early teen years. He served as a youth minister in a Harlem Pentecostal church from the ages of 14 to 16.
Poet, novelist, playwright, librettist, essayist, and translator, James Mercer Langston Hughes was born in Joplin, Missouri on February 1, 1902, to parents Caroline (Carrie) Mercer Langston, a school teacher, and James Nathaniel Hughes, an attorney. His parents separated before Langston was born and he spent his pre-adolescent years with his maternal grandmother, Mary Patterson Langston, in Lawrence, Kansas. Mary Langston was the second wife of Charles Henry Langston, a major black political activist in Kansas, and the sister-in-law of former U.S. Congressman John Mercer Langston. After his grandmother's death, Caroline married Homer Clark, a steel mill worker in Lincoln, Illinois. The couple settled in Cleveland, Ohio with Langston and his younger brother, Gwyn.
Hughes was fiercely independent from an early age. When his mother and brother followed his stepfather who occasionally left the family in search of higher wages, Langston stayed in Cleveland to finish high school. He also had a volatile relationship with his attorney father who pursued work in Cuba and who by 1920 was general manager of an American company in Mexico. Langston Hughes joined his father in Mexico City briefly in 1919, moved back to Cleveland to complete high school, and then upon receiving his diploma in 1920, returned to Mexico City.
"Incomparable August Wilson"
PITTSBURGH'S NATIVE SON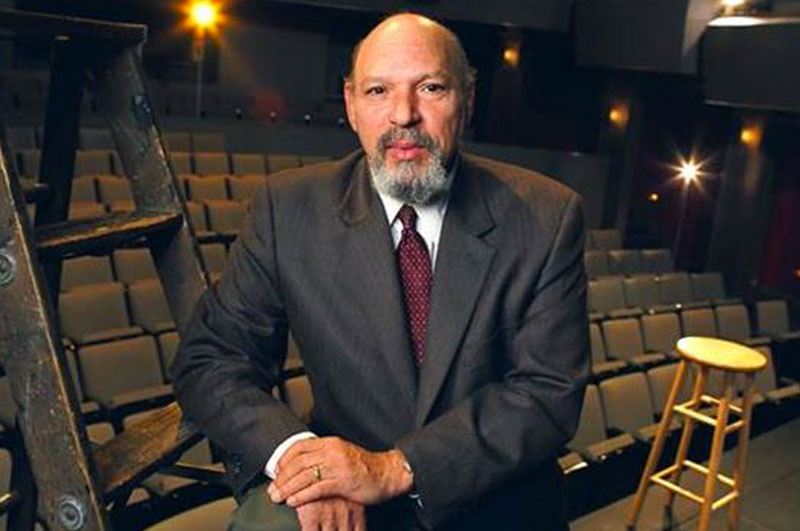 The fourth of seven children in Pittsburgh's Hill District, August Wilson was born Frederick August Kittel, April 27, 1945 to an African American mother and a German immigrant father. By the time he was five, his parents divorced. His mother remarried in the late 1950s and the family moved to the predominately white working class Hazelwood District. The only black student at his Catholic high school, Wilson transferred schools and ultimately dropped out of school at age 15 when he was accused of plagiarism.
Wilson earned his high school diploma from the Carnegie Library. After a short stint in the Army, Wilson began writing poetry while working various low paying jobs. Although already a published poet, it wasn't until 1965, while listening to a Bessie Smith record, when Wilson was inspired to write about African American history and culture through plays. That same year, he formally changed his name to August Wilson to honor his mother.
August Wilson wrote Jitney!, the first in his cycle of ten plays and it proved to be a success. It went on to be produced by the Allegheny Repertory Theatre in Pittsburgh.
His play, Ma Rainey's Black Bottom, was accepted for workshop production at the Eugene O'Neill Theatre Center in 1982. After 275 shows and several awards, the show finally closed in 1985.
"Confront the dark parts of yourself, and work to banish them with illumination and forgiveness. Your willingness to wrestle with your demons will cause your angels to sing."

AUGUST WILSON
Content provided courtesy of History.com, Britannica.com and Wikipedia.com, Biographies.com, Blackpast.com, msbluestrail.org, notablebiographies.com, hiphopgoldenage.com, iconcollective.edu and youtube.com. All Rights Reserved.