DAY 24: ENTERTAINMENT PT4 – A COLLECTION OF CONTEMPORARY MEN FILM/TELEVISION ACTORS DIRECTORS AND PRODUCERS
As previously stated on day 23, Hollywood was not kind to Black people initially, either through participation or portrayal, #LetTheTruthBeTold. African Americans have successfully fought long and hard to change the narrative. Now, Black screen guild members are among the highest-paid actors and actresses in the industry.
Today we will shine the spotlight on a few male actors, entertainers, comedians, directors, and producers who are continuing to raise the bar within the entertainment industry. We celebrate the battles they have won behind the scenes and in front of the cameras–demonstrating a tenacious determination, talent, and unwavering faith, associated with Black Genuis. #LetTheTruthBeTold.
"Six Top Black Men Actors of Today"
HERE ARE THE SIX OF THE TOP MALE ACTORS OF TODAY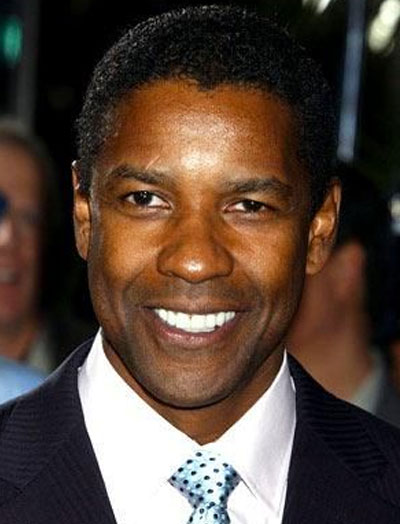 Two-time Academy Award-winning actor Denzel Hayes Washington was born December 28, 1954 in Mount Vernon, New York. Growing up in a middle-class family, Washington was the second of three children, his father, Reverend Denzel Washington, Sr., was a Pentecostal minister and his mother, Lennis "Lynne" Washington, was a beautician.
Washington attended Fordham University, and as a freshman, played collegiate basketball. After dropping out of school for a semester, he returned to Fordham with renewed purpose and graduated with a Bachelor of Arts in Drama and Journalism in 1977. After achieving recognition for his stage performances, Washington was offered a scholarship to attend the American Conservatory of Theatre, a prestigious graduate school in San Francisco, California, where he stayed for one year. He then moved back to New York to pursue a professional acting career.
Washington's big break came in 1982 where he starred in the popular television drama St. Elsewhere. The show successfully ran for six years. After appearing in several other minor film, television, and stage roles, Washington played South African anti-apartheid political activist Steve Biko in Cry Freedom (1987), a role for which he received an Oscar nomination as well as a Golden Globe nomination. In the powerful film Glory (1989), Washington played a self-possessed ex-slave, and won an Oscar for Best Supporting Actor. By the end of the 1980s, Washington became one of Hollywood's most critically acclaimed and commercially successful actors. Read More.
The chances you take, the people you meet, the people you love, the faith that you have. That's what's going to define you.

DENZEL WASHINGTON
Academy Award-winning actor Morgan Porterfield Freeman, Jr. was born June 1, 1937 in Memphis, Tennessee, the son of Morgan Porterfield Sr., a barber, and Mayme Edna Morgan. Throughout his childhood the Freeman family moved often, living in Mississippi, Indiana and Chicago. Freeman showed early promise as an actor but turned down a partial drama scholarship from Jackson State University to enter the United States Air Force in 1955.
Throughout the early 1960s, after leaving the Air Force, Freeman studied acting and dance in Los Angeles, San Francisco and New York City. It was in New York that Freeman made his professional theater debut with The Nigger Lovers, a 1967 off-Broadway play about the civil rights era Freedom Riders. In 1971, Freeman broke into television, becoming widely known on the Public Broadcasting Service (PBS) children's show The Electric Company, where he worked from 1971 to 1976.
Freeman returned to theater in the late 1970s, appearing in the New York Shakespeare Festival and earning a Tony nomination for his role in The Mighty Gents (1978). He also won a number of Obie Awards for his off-Broadway performances including his portrayal of the chauffeur in Driving Miss Daisy, a role he reprised for the 1989 film version that earned him an Oscar nomination. That same year he had a commanding role in Glory, an epic film about an all-black regiment during the Civil War. Freeman has continued to work regularly, appearing in over 60 films. In 2005, he won the Oscar for Best Supporting Actor for Million Dollar Baby (2004). His portrayal of Nelson Mandela in Invictus (2009), which he also executive produced, earned him his fifth Oscar nomination. Read More.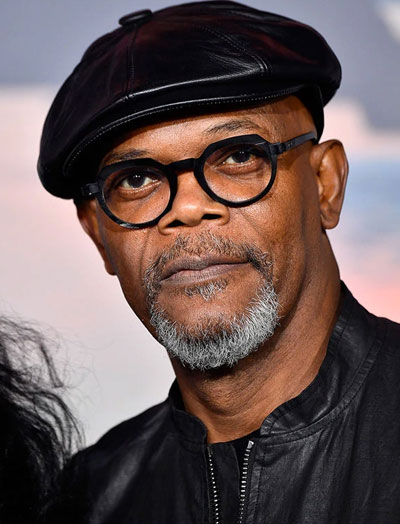 Actor Samuel Leroy Jackson was born on December 21, 1948 in Washington, D.C. to factory worker Elizabeth Jackson. His father abandoned his mother shortly after Jackson's birth and then died of alcoholism. Jackson and his mother moved to Chattanooga, Tennessee, where they lived with her family. Jackson attended Riverside High School and played the trumpet and the French horn until graduating.
Jackson attended Morehouse College in Atlanta, majoring in dramatic arts. He founded the Just Us Theater while attending Morehouse, and in 1968 he was an usher at the funeral of Martin Luther King Jr. In 1969 Jackson and several other students held the members of the Morehouse Board of Trustees hostage on campus until they agreed to administrative and curriculum changes. An agreement was made but Jackson was forced to leave Morehouse for two years. He returned and graduated in 1972.
While in Atlanta Jackson was involved with the Black Power movement and worked with Stokely Carmichael, H. Rap Brown, and movement leaders. He also joined the Black Image Theater Company which performed plays illustrating racial injustice and discrimination. Jackson met his future wife, Latanya Richardson, at the Company, and the two were married in 1980. The two had a daughter (Zoe) in 1982. Read More.
People know about the Klan and the overt racism, but the killing of one's soul little by little, day after day, is a lot worse than someone coming in your house and lynching you.

SAMUEL L. JACKSON
Willard Carroll Smith, Jr., better known as Will Smith, actor, rap and recording artist, was born in Wynnefield, Pennsylvania on September 25, 1968. His father, Willard Carroll Smith, is a veteran of the U.S. Air Force and a refrigerator engineer, and his mother, Caroline Bright Smith, is a public school administrator. His parents separated in 1988 and formally divorced in 2000. Smith attended Our Lady of Lourdes, a private Catholic elementary school, and Overbrook High School where he earned the nickname, "Prince." As a senior with high SAT scores, Smith had an offer to attend Massachusetts Institute of Technology (MIT) after high school, but he opted out of college to pursue what had already become a successful career in entertainment.
Smith's break into show business came at age 16 with his 1986 single release "Girls Ain't Nothing But Trouble," from the album Rock the House, which he recorded with a teenage friend, Jeffrey Townes, under the duo name "Jazzy Jeff and the Fresh Prince." The single hit the charts in 1987 rising to # 21 after eight weeks. By 1990 the album hit the Billboard Top 200. That same year, NBC signed Smith to play the lead in his own television sitcom, The Fresh Prince of Bel-Air. With the success of that show, which lasted six seasons, Smith became a millionaire by age 18.
In 1992, Smith began appearing in movies while still performing in his sitcom. He played small roles in Where The Day Takes You, Made in America, and Six Degrees of Separation. By 1999 his film credits included Bad Boys (1996), Independence Day (1996), Men in Black (1997), and Enemy of the State (1998). This film brought him the NAACP Image Award nomination for Outstanding Actor in a Motion Picture in 1999. His outstanding performance as "Ali" in the film Ali brought him an Oscar nomination for Best Actor in 2001. His success in the film industry continued with lead roles in the romantic comedy Hitch (2005) and The Pursuit of Happyness (2006) which also featured Smith's real-life son Jaden. The film earned Smith a second Academy Award nomination for Best Actor in 2006. Read More.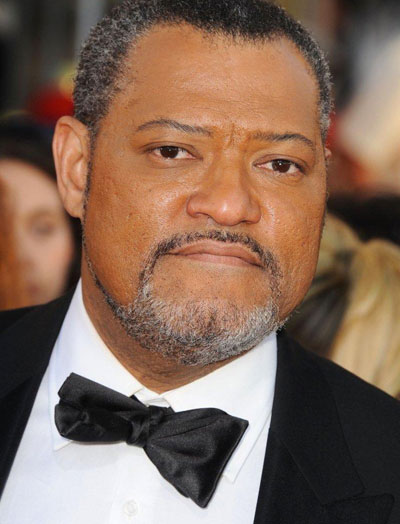 Actor Laurence Fishburne III was born on July 30, 1961 in Augusta, Georgia to parents Laurence Jr. and Hattie, a corrections officer and a schoolteacher. After the couple separated Hattie moved young Fishburne to Brooklyn, New York where the two lived with her mother.
Fishburne's first acting role was at age twelve in the soap opera One Life to Live. His first role in a feature film was in the movie Cornbread, Earl and Me (1975). At age fifteen Fishburne auditioned for Francis Ford Coppola's Vietnam-war epic Apocalypse Now. He lied about his age, got the role, and spent two years in the Philippines with the cast and crew filming the movie, which was released in 1979. He had roles in two more Coppola films, Rumble Fish (1983) and Cotton Club (1984).
His breakout role was in John Singleton's 1991 film Boyz in the Hood, where he played a young father in South Central Los Angeles. The following year, Fishburne made his Broadway debut in Two Trains Running, for which he won the Tony Award and several other awards for best actor. In 1993 Fishburne won an Emmy for his role in the television series Tribeca directed by Robert De Niro. In the same year he played Ike Turner alongside Angela Bassett as Tina Tuner in What's Love Got to Do with It, and both actors received Academy Award nominations for their roles. Read More.
Don't confuse the truth with the opinion of the masses. These are almost remotely never the same

LAURENCE FISHBURNE
Forest Steven Whitaker, actor, producer, and director, was born in Longview, Texas, July 15, 1961, but was raised in South Central Los Angeles, where his parents moved when he was four years old. His father, Forest Whitaker, Jr., was an insurance salesman, and his mother, Laura Francis Smith, was a special education teacher. Whitaker was the second of four children, having one older sister and two younger brothers.
Whitaker commuted to Palisades High School, twenty miles away on the west side of Los Angeles, where he developed his love for singing and acting in musicals and plays. He was also an all-league defensive tackle on the school's football team and received a football scholarship to California State Polytechnic University, Pomona, where he enrolled following his graduation in 1979. When a back injury ended his future as a football player, he changed his major to voice and soon transferred to the University of Southern California (USC) where he studied opera and enrolled in the University Drama Conservatory. He graduated from USC in 1982. Whitaker's break into show business came when an agent saw him singing in a production of The Beggar's Opera while in the USC conservatory program.
Whitaker is now one of the most sought-after and well-respected actors in Hollywood, having sixty-one major motion pictures to his acting credit, along with four films which he directed and produced. He is best-known as "Idi Amin" in The Last King of Scotland (2006), a role that earned him an Oscar in 2007. His preparation for that role included learning Swahili, learning to play the accordion, and interviewing Amin's former generals and relatives in Uganda. For his efforts he received seventeen awards including an Academy Award for Best Actor, a Golden Globe Award for Best Actor, and the NAACP Image Award for Outstanding Actor in a Motion Picture. Other important film roles include Fast Times at Ridgemont High (1982), The Color of Money (1986), Platoon (1986), Good Morning, Vietnam (1987), The Crying Game (1992), Body Snatchers (1993), Phone Booth (2002) and most recently in Repo Men (2010). He played the title role as Charlie "Bird" Parker in the 1988 film, Bird. Read More.
"Prominent Black directors/Producers"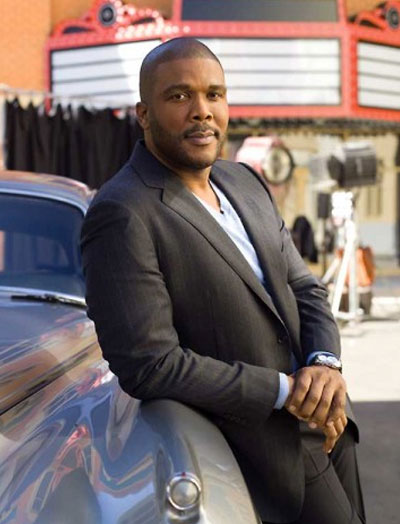 Writer, actor, producer and director Tyler Perry has built an entertainment empire that consists of successful films, plays and best-selling books.
Tyler Perry had a difficult childhood, suffering years of abuse. In 1992 he directed, produced, and starred in the musical I Know I've Been Changed. His 2000 play, I Can Do Bad All by Myself,brought to life the character Madea, who would later headline a string of successful films. Perry has also developed several television shows, including House of Payne, and acted in such films as Alex Cross (2012), Gone Girl (2014) and Vice (2018). In 2019 he announced the opening of the $250 million Tyler Perry Studios in Atlanta.
"Top 10 Black Film Producers of the Last decade"
It goes without saying that getting films greenlit, produced, packed and then sold for distribution is no easy task. Between pre-production to the end of a film's run at the box office, that's about 18 months in between. Getting one made is hard enough, but to continue to make films in this business takes more work and there's a lot that goes into the production that most people don't talk about, let alone write about.
Here's a list of the top ten producers who have demonstrated a level of consistency throughout the last decade.
1. Will Packer – 19 Films Produced between 2010-2019. Eight Number One Box Office Openings. From his days at Screen Gems to Universal Pictures, he is the The Most Successful African-American Producer of the decade.
2. Broderick Johnson – 18 Films Produced between 2010-2019. As co-founder and co-CEO of Alcon Entertainment, box office receipts for Johnson's produced film's totaled more then 1.2 Billion at the box office from 2010-2019.
3. Tyler Perry – 14 Films Produced between 2010-2019. Tyler is by definition a prolific multi-hyphen. Although he only produces his own stories that he directs and writes, he is still a force to reckon with whenever his films hit theaters. His films have for the most part been critic proof. His last film outing as Madea in A Madea Family Funeral grossed $74M. His Tyler Perry Studios is one of the largest film studios in the nation and established Tyler Perry as the first African-American to outright own a major film studio
4. Datari Turner – 25 Films Produced between 2010-2019. Had eight films premiere at the Sundance Film Festival. Working primarily outside of the traditional Hollywood studio system. Perhaps the Most Successful Art-House Film Producer of the decade.
5. Forest Whitaker – 9 Films Produced between 2010-2019. Produced Fruitvale Station, Dope, Sorry to Bother You, and Roxanne, Roxanne. One of the few actor-directors working behind the camera and supporting new filmmakers.
6. Stephanie Allain – 7 Films Produced between 2010-2019. Produced Juanita in 2019. Like Martin-Chase, Allain has had a prolific producing career spanning over 25 years. Besides being the former director of the Los Angeles Film Festival, Allain and producer Lynette Howell Taylor will co-produce the 92nd Oscars, making her the first woman of color to hold such an honor.
7. Charles D. King – 8 Films Produced between 2010-2019. Former Super Agent who founded his own Production Shingle (Macro) in 2016 with a production deal at Warner Bros. In less than 5 years some of the films his company has helped produced, including "Fences," "Mudbound" and "Roman J. Israel, Esq.," has earned nine Oscar nominations with a win Best Supporting Actress win for Viola Davis.
8. Spike Lee – 14 Films Produced between 2010-2019. Iconic Filmmaker who has been a producer on many films over the past decade; helping filmmakers get their start such as Dee Rees (Pariah) and Julius Onah (The Girl Is In Trouble). Produced BlacKkKlansman in 2018 and won an Oscar for writing the film's screenplay.
9. Debra Martin Chase – 7 Films Produced between 2010-2019. In 2019 Martin-Chase produced the critically acclaimed film Harriet that has also been a box-office success. Like Allain, Debra has had a prolific producing career spanning over 25 years.
10. Roxanne Taylor (née Avent)- 6 Films Produced between 2010-2019. In the last two years, Avent has produced studio released film such as The Intruder (37M), Traffik (9.5M), and Black and Blue (23M) to become apart of the conversation when it comes to successful producers of color in Hollywood.
Leadership is not about epic decisions, it's about the choices we make in our daily lives

Forest whitaker
"Kings of Comedy"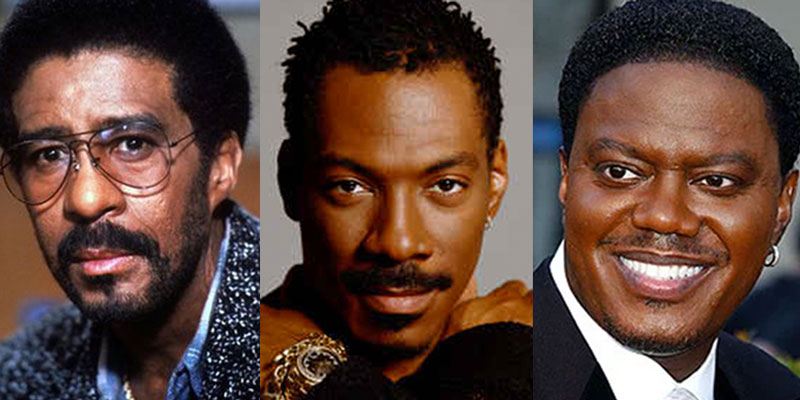 Richard Franklin Lennox Thomas Pryor III, was an American stand-up comedian, writer, actor and social critic who revolutionized the comedy world in the 1960s and 1970s. He became famous for colorful, irreverent and often vulgar language as he comically described the major issues of the period. Pryor won an Emmy award in 1973 and five Grammy Awards between 1974 and 1982.
In the late 1960s, Pryor moved to Berkeley, California where he meet Huey P. Newton, co-founder of the Black Panther Party. Pryor became engrossed in the counterculture of the area and the era which influenced his comedy. He signed with Laff Records in 1970 and eventually released 19 albums on that label. His most admired comedic album, "That N*****'s Crazy" appeared in 1974 on the Stax Record Label. From 1978 to 1989 he appeared in over 30 movies, including Uptown Saturday Night, The Wiz, Superman III, and The Toy with Jackie Gleason. Pryor also wrote for the television series, Sanford and Son and The Flip Wilson Show and co-wrote the screenplay for the film, Blazing Saddles. Read More.
Edward Regan "Eddie" Murphy is an American comedian, actor, writer, singer, and producer. Murphy was born on April 3, 1961, in Brooklyn, New York, to Lillian Murphy, a telephone operator, and Charles Edward Murphy, a transit police officer who was also an amateur comedian and actor. His parents divorced when he was three. Five years later, Murphy's father died, and when his mother became ill and entered a hospital for an extended period of time, he and his older brother, Charlie, lived in a foster home for a year. When Murphy was nine years old, his mother married Vernon Lynch, a foreman at a Breyer's ice cream factory. The family moved to the primarily African American suburb of Roosevelt on Long Island.
In 1980 Murphy learned that the producers of NBC's late-night comedy show, Saturday Night Live, were seeking a black cast member for the 1980–81 season. He successfully auditioned and earned a part on the show. His standup performances were called "masterful" by Rolling Stone magazine, and Murphy was asked back for the next season. Murphy became the strongest comedic presence on Saturday Night Live, playing such memorable characters as Buckwheat and an illiterate convict and poet named Tyrone Green.
While appearing on Saturday Night Live, Murphy quickly developed a film career. His first movies, 48 Hours (1982) and Trading Places (1983), were successful but Beverly Hills Cop (1984) made him a major box office draw. He also starred in The Golden Child (1986), Beverly Hills Cop II (1987), Coming to America (1988), and Harlem Nights (1989), making him the one of the most successful actors of the decade. In 1985 he released a music album, How Could It Be? produced by Rick James. Read More.
"Stand-up, Movies and Television"
Bernie Mac was a standup comedian and actor on film and television known for 'The Bernie Mac Show.'
Bernie Mac's first standup routine was at the age of 8 for his church congregation. He established a variety show at Chicago's Regal Theatre, made appearances on HBO's "Def Comedy Jam" and joined the cast of "Ocean's Eleven." On August 9, 2008, Mac died of pneumonia.
Mac was born Bernard Jeffrey McCullough on October 5, 1957, in Chicago, Illinois. Growing up in a large family on Chicago's South Side, his grandfather was the deacon of a Baptist church.
Mac performed his first standup routine at the age of eight, impersonating his grandparents at the dinner table for the church congregation.
After losing his mother to cancer (his brother, father and grandmother died not long after), Mac realized the healing power of laughter. He began telling jokes for spare change in the Chicago subway. While working various odd jobs, he eventually established his own weekly variety show at Chicago's Regal Theatre and joined the comedy club circuit in 1977.
Mac's acting career started with a role as a club doorman in the comedy Mo' Money (1992) and also appeared as Pastor Clever in Friday (1995). Mac's frequent appearances on HBO's Def Comedy Jam in the early 1990s also helped put him on the map. Read More.
" Gone Too Soon"
A TRIBUTE TO CHADWICK BOSEMAN – THE BLACK PANTHER (1976-2020)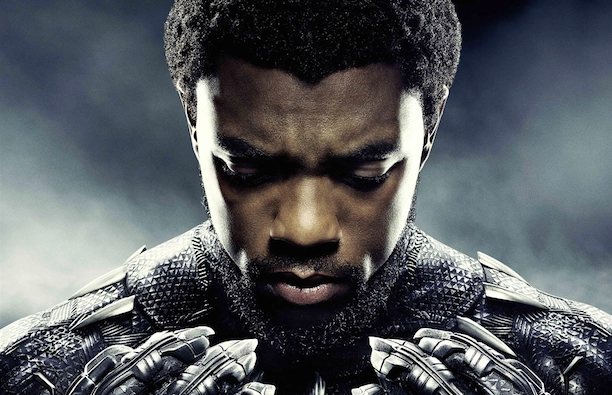 Read compelling accounts of Chadwick and watch movie clips of some of his on screen work from portrayals of Jackie Robinson and Jame Brown to the Black Panther.
Chadwick Aaron Boseman was born on November 29, 1976 in Anderson, South Carolina, to Carolyn and Leroy Boseman. His mother was a nurse, and his father was a factory worker. Boseman played little league baseball and basketball in his youth and attended T.L. Hanna High School in his hometown. He aspired to write plays and become an actor and wrote his first play titled Crossroads in his junior year of high school before graduating in 1995. Boseman then entered Howard University in Washington, D.C., earning his Bachelor of Fine Arts degree in directing in 2000.
One of Boseman's teachers and mentor, actress Phylicia Rashad, was responsible for raising funds to send Boseman and nine other theater students to attend the Oxford Mid-Summer program at the British American Drama Academy in London. The funding was provided by actor Denzel Washington. When he returned to the U.S., Boseman moved to New York, and enrolled into the New York City Digital Film Academy, graduating in 2002. He first worked at the Schomburg Center for Research in Black Culture in Harlem, New York as a Drama Instructor for the Junior Scholars Program.
Boseman's first television role was in an episode of the NBC crime drama Third Watch in 2003. He then made appearances in Law & Order, CSI:NY, ER and had a recurring role in the series Lincoln Heights. He moved to Los Angeles in 2008, and appeared in his first feature film, The Express: The Ernie Davis Story, a sports film based on the life of the Syracuse University football player the same year. His first starring role was in the film 42 (2013), where he portrayed Jackie Robinson and the following year he portrayed musician James Brown in the film Get On Up (2014).
In 2016, Boseman starred as the Egyptian deity "Thoth" in the movie Gods of Egypt, and began the role of T'Challa in the Marvel franchise film Captain America: Civil War. He starred and co-produced in the 2017 film Marshall, taking on the role of civil rights icon Thurgood Marshall. Boseman became the first African American superhero in a major feature film when he starred in the 2018 movie Black Panther, the 12th-highest grossing movie of all time. Boseman won several MTV Movie Awards the same year, and gave one on stage to citizen James Shaw Jr., a man lauded as a hero after disarming a man in a Nashville, Tennessee Waffle House, after the suspect killed three people.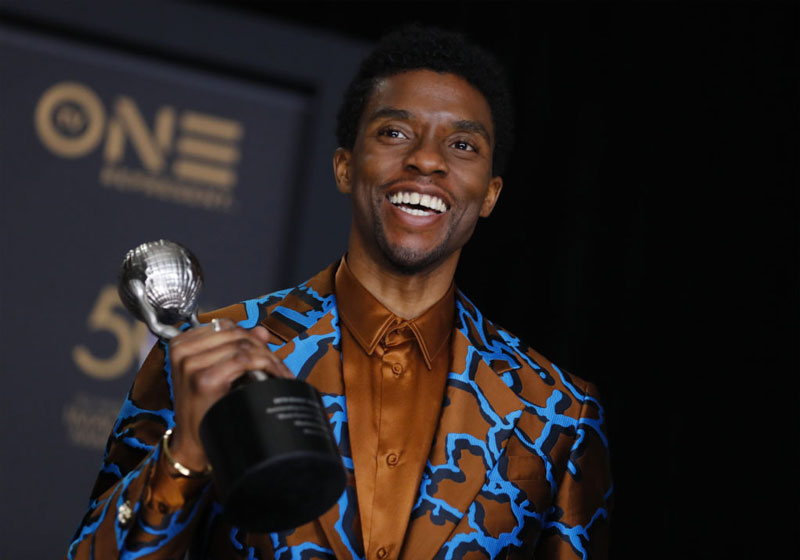 The only difference between a hero and a villain is that the villain chooses to use that power in a way that is selfish and hurts other people

CHADWICK BOSEMAN
Content provided courtesy of History.com, Britannica.com and Wikipedia.com, Biographies.com, Blackpast.com, notablebiographies.com, imdb.com, blackfilm.com, abcnews.com and youtube.com. All Rights Reserved.